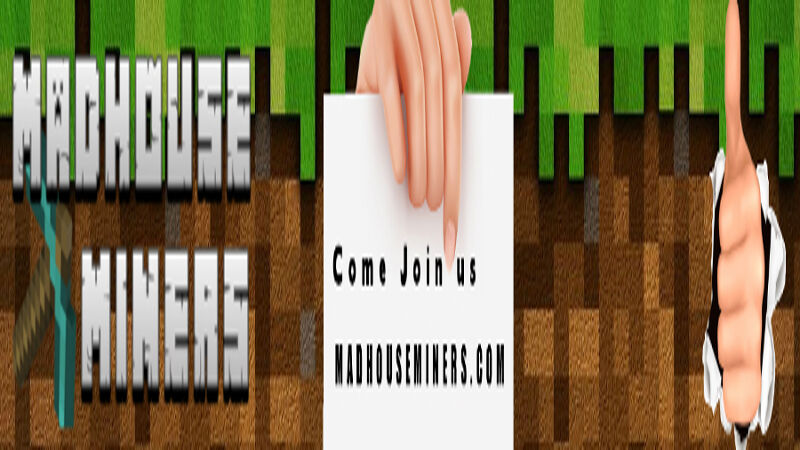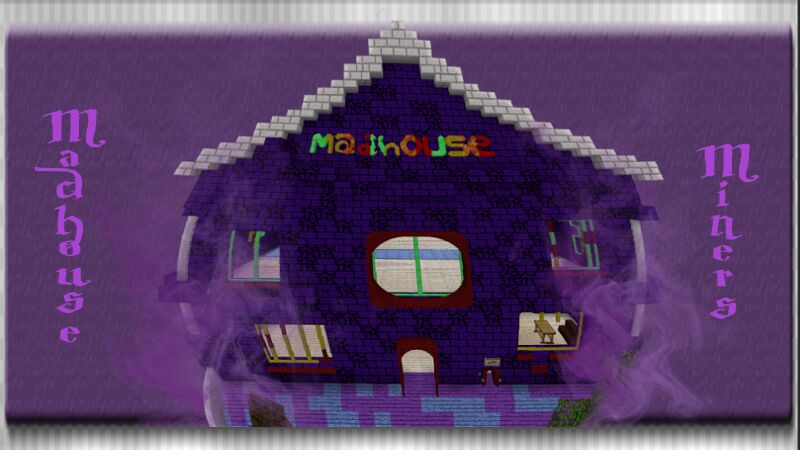 Come along and join in the fun at Madhouse Miners! Our Multi-modded Minecraft server built to suit everyone's modded needs. We have an assortment of modded servers to suit everyone from magic and potions in Thaumcraft and witchery, mystical wonders of gardening in Botania, Agricraft and Pams, and all sorts of Technical advancement from mekanism, IC2, and actual additions. We are a non PvP, whitelisted server, with the best Staff and amazing player-base around!
RR3 - kicks the list off with the latest version of 3.4.0.3 and share code wzBxIaaB . Sure we have a small banned item list, but it is for the good of the server!
pixelmon - this is also running on 1. 10.2 and runs on it's own launcher or through curse. We have a full set up on our discord #welcome channel - https://discord.gg/2THMdDT on how to get started.
Infinity Skyblocks - Is now running on our servers.
Infinity Evolved Both Normal AND Expert mode are running on the MadHouse servers! Yes we have both to suit the needs of all our players, from the beginners to the more hardcore players.
We're also very excited to announce that we have our very own exclusive MadHouse Madpack being Launched on Multiplayer on our servers THIS WEEK!!! With over 500+ downloads already we are very excited to get this pack released on our server. Our very own Creator, Crouch has worked so hard on this pack and we are finally putting the finishing touches to the spawn etc to go live!!